Heat generation, heating systems, heat transfer
close
A major key to achieving the ambitious targets for the protection of natural resources and climate lies in the largest sector of energy use in Europe and Germany, the heating market. This offers the greatest potential of all for saving energy and reducing CO2 emissions. In Europe, and particularly in Germany, the existing installed equipment is dramatically out of date. Of roughly 21 million central heating installations in German boiler rooms, some two thirds do not meet the standards that technology can now provide and consume far too much energy. The heating industry has an extensive portfolio of high-efficiency solutions both for renovation work and for new builds.
Modern state-of-the-art heating technologies – ranging from efficient heat generation to heat transfer – will be on display at ISH. In Halls 11 and 12, the heating industry will be presenting the latest solutions and heating systems, which combine high efficiency with increased use of renewable energies. Key topics for consideration include, amongst others, the sector integration, the strong coalescence of heating and renewable electricity, digital heating and the increasing inclusion of IT in innovative heating technologies that goes with it.
Events: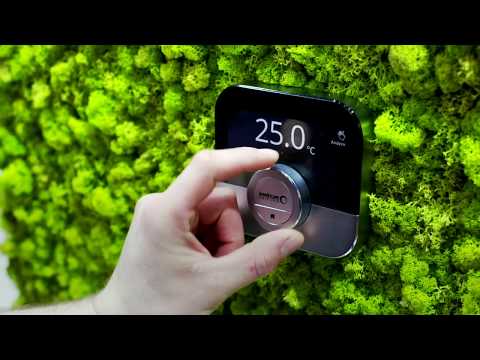 Heating with wood; Exhaust technology
close
Heating with wood offers many advantages – both for people's sense of well-being and for the climate. By burning wood, we protect the natural stocks of fossil fuels; wood is thus an important corner-stone in the energy revolution and in the achievement of climate protection targets. Wood can be used both to heat individual rooms and to heat whole buildings. Fireplaces for individual rooms, together with integral masonry stoves and tiled stoves that heat multiple rooms, flues and flue liners, together with the relevant accessories, are all on show at ISH in Hall 9.2.
Heating with wood pellets – in other words, with the waste products from sawmills - is particularly environmentally-friendly and cost-efficient in comparison to the use of fossil fuels. Pellet boilers can be employed as central-heating units and can thus provide for all the space heating and hot water needs. The latest technologies in the field of heat generation with pellets and biomass fuels, as well as the accompanying flue gas and flue installations are exhibited in Hall 11.1.
Events: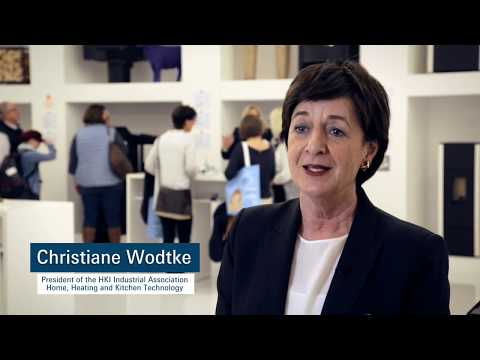 Because of ever increasing energy costs, heat distribution within buildings is acquiring a hugely important role. Significant energy savings can be achieved with hydronic balancing of the heating system. This process involves matching the individual components of the system in such a way as to ensure that the heat gets through precisely to where it is needed.
Hydronic balancing also always involves checks on the heating pump. New models consume up to 80 percent less electricity than older, outdated pumps. Modern units have significantly higher levels of efficiency and adapt continuously to changes in heating load. As a result, valuable energy is saved, not only at peak load, but at the much more frequently occurring partial loads, too.
The manufacturers of high-efficiency pumps, together with other components of the central heating system, will all be brought together in the same zone in Halls 9.0 and 9.1.
You will find, amongst other things, the following products and technologies in Hall 9.0:
Pumps, expansion vessels
Storage tanks
Components for heating appliances
You will find, amongst other things, the following products and technologies in Hall 9.1:
Fittings for heating
Stations
Thermostats
Refrigeration, air-conditioning and ventilation technology
close
Human beings spend more than 80% of their lives in closed rooms. As a result, air quality in rooms and indoor spaces is especially important. Only technically sophisticated climate control units and / or appropriate ventilation systems in dwellings and workplaces can provide long-term solutions for ensuring adequate air quality.
Refrigeration systems are becoming ever more important elements in technical building installations. In addition to thermal comfort, increasing attention is being paid to architectural requirements and flexibility of use.
The segment refrigeration, air-conditioning and ventilation technology, will be concentrated in Hall 8. Intelligent building technology is an important part of ISH is – in both the private residential and commercial sectors. The joint presentation of expertise in the fields of refrigeration, air-conditioning and ventilation technology in harmony with innovative building automation is reflecting this development.
You will find, amongst other things, the following products and technologies here:
Central air handling units
Heat exchangers and cooling coils for air-conditioning technology
Heat recovery systems
Fans
Air filters
Fire dampers and valves
KPipes, ducts and fittings for ventilation and air-conditioning equipment
Decentralised air handling units
Room air conditioners
Refrigerating units, refrigerating systems
Refrigerating machines
Residential ventilation
Events: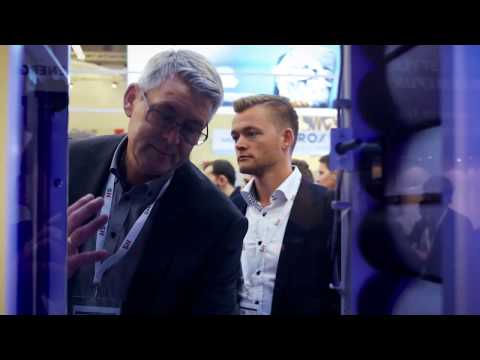 Home and building automation; Measurement and control technology
close
Intelligent building services technology is the key to improving energy efficiency, whilst at the same time increasing the degree of convenience and comfort. The ISH Energy area brings together the entire spectrum of intelligent building services technologies. Home and building automation, energy management, together with Measurement and control technology, as well as test equipment, are all located in Halls 10.2 and 10.3. This means that they are right at the heart of the ISH Energy section, since this is the segment that links all the technical trades. Here, you will be able to find out all about Building Information Modelling (BIM), as well as about 'smart' building services technology. In addition, manufacturers of heating and air-conditioning units will also find here relevant components for their technical products.
You will find, amongst other things, the following products and technologies in Hall 10.2:
System, room and building automation
Mobile measuring and testing instruments
Measurement and control technology
House automation / Smart Home
Electric drive systems, actuators
You will find, amongst other things, the following products and technologies in Hall 10.3:
System, room and building automation
Sensors, probes
Building management and automation systems
Energy management
Building Information Modeling
Events: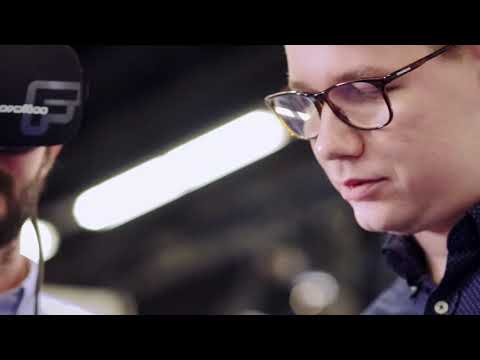 The Bathroom Experience
close
The modern bathroom is designed as an inviting and special room, which encompasses all the senses and in which both body and mind can feel equally comfortable. The 'Bathroom Experience', the manufacturers will be presenting the latest design trends, together with modern sustainable technology tailored to meet today's needs. The challenges for bathroom planning in the future continue to reflect the need to bring together the various aspects that result from demographic change, together with issues such as health, wellness, comfort and convenience, not forgetting the sparing use of resources. What will the bathroom of the future look like? And how will it manage to meet the diverse needs of the people that use it? The exhibitors' solutions, which you will be able to see first-hand in the 'Water' zone, are as varied as people's wishes.
The 'International Sourcing' section in Hall 1.2 creates a new thematic display of products and services from manufacturers who are chiefly involved in the OEM business. At the same time, a number of brand manufacturers from Asia are grouped together under the heading of 'Asian Select'.
The 'Bathroom Experience' is housed in Halls 1, 3, 4.1, as well as in the Festhalle and the Forum.
You will find, amongst other things, the following products and technologies here:
Washbasins
Toilets
Bath and whirlpool tubs
Shower trays and areas
Shower cabins, partition walls
Bathroom furniture
Bathroom accessories
Mirros
Towel radiators
Saunas
Infrared cabins
Steam baths
Whirlpools
Wall and floor coverings
Bathroom fittings
Showers
Kitchen and rinsing sinks
Kitchen, housework room and special equipment
Accessories for fittings
Events: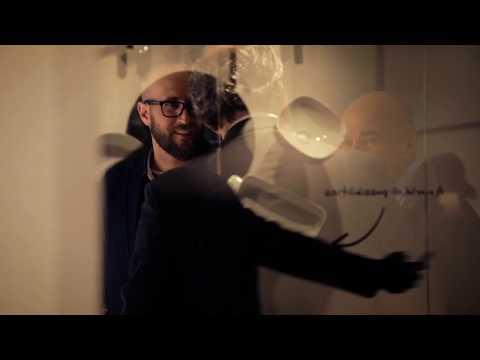 Installation Technology
close
Water is an important natural resource and using it sparingly is something that continues to gain in importance. Equally, the demands made on installations for producing impeccably clean drinking water are also increasing. Digital technologies and integrated water management systems ensure optimum drinking water hygiene, maximum convenience and controllability. Modern installations and technologies save on installation costs and, at the same time, improve customer satisfaction levels. ISH is the largest meeting place in the sector for installation technology. Relevant manufacturers will be exhibiting, in Halls 4.0 and 5, technologies and systems that meet the latest requirements for drinking water hygiene and materials quality.
You will find, amongst other things, the following products and technologies here:
Installation systems and mounting technology
Pipes, pipe connectors, fittings
Surface heating and accessories
Water Treatment
Software for the sanitary and HVAC trade
Events: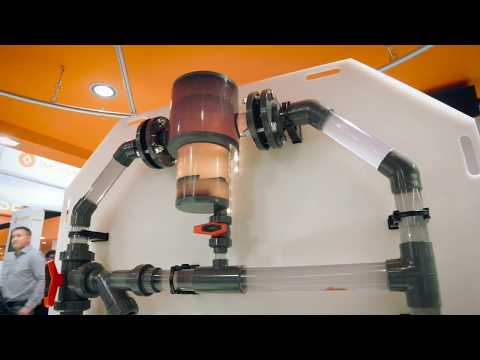 Tools, mounting material
close
A professional installation requires professional tools that must be particularly durable and user friendly whilst, at the same time, meeting the most rigorous safety requirements. Modern, high-quality tools make installation easier and save time and money into the bargain. From the 2019 edition of ISH onwards, tools, installation materials and fixings for the plumbing and HVAC trades will all be grouped together in Hall 4.2. Here, manufacturers will showcase their latest products and developments for the pipework installation. The area will also include workshop equipment, shop fittings and service vehicles.
You will find, amongst other things, the following products and technologies here:
Tools and machines for pipework installations
Mounting material
Workshop equipment, shopfitting
Service vehicles and service vehicle installations